Historic 300-acre Susquehanna waterfront donation announced
October 17, 2022
Maryland Governor Larry Hogan joined officials from Harford and Cecil counties, Constellation, Chesapeake Conservancy and Harford Land Trust on October 15, 2022 to celebrate the company's commitment to donate approximately 300 acres of land south of the Conowingo Dam for public recreation and conservation. Constellation's donation will support conservation of the Chesapeake Bay watershed and enhance public access to local and state park systems.
"As governor, I have looked for opportunities to bring people together and build partnerships between state and local government, the private sector and non-government organizations to create results and improve the quality of life for Maryland residents. Constellation's donation of land to support recreation and conservation is a great example of what we can accomplish when we work together."

Maryland Governor Larry Hogan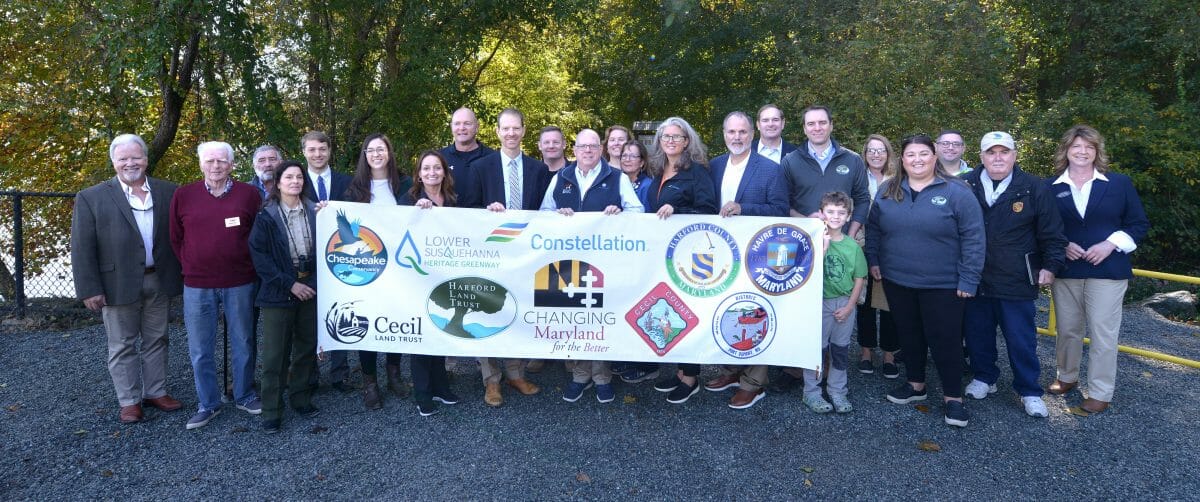 A ribbon cutting to celebrate the donation to the State of Maryland, the City of Havre de Grace, and the Town of Port Deposit was held at the trailhead of the Wildflower Trail in Conowingo Fisherman's Park on Saturday. Harford Land Trust Executive Director Kristin Kirkwood presented remarks following addresses from Constellation, Governor Hogan, and the Chesapeake Conservancy.
"This donation builds on Constellation's ongoing sustainability leadership, including advancing environmental stewardship, protecting local wildlife, and supporting local recreational opportunities. As a Maryland company and as owner and operator of the Conowingo Dam, the state's largest source of renewable energy, Constellation's donation will complement our existing investments in environmental programs and projects that directly benefit water quality, aquatic life and recreational resources of the Chesapeake Bay watershed, particularly locally here along the banks of the Lower Susquehanna."

Kathleen Barrón, Constellation's Chief Strategy Officer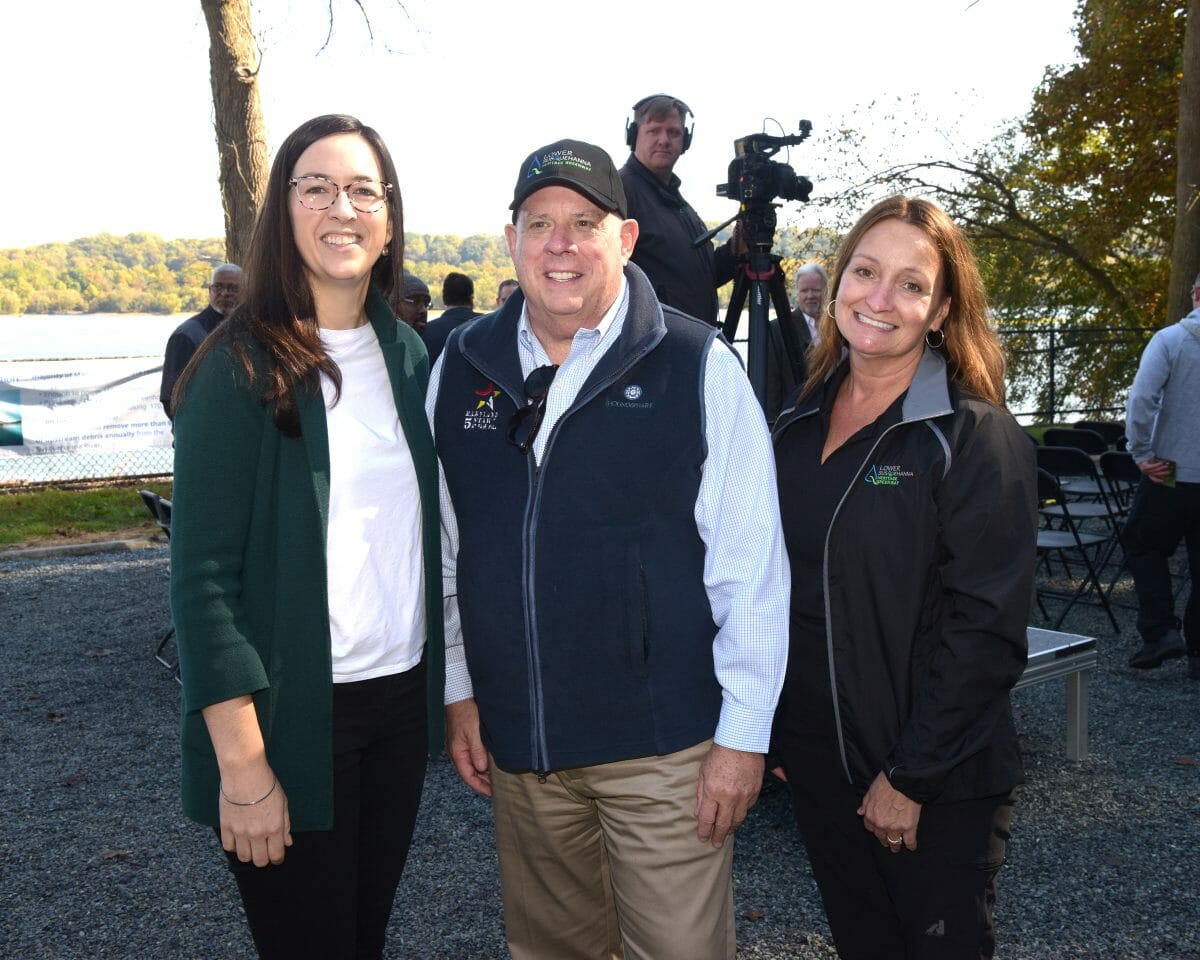 The land donation is a collaborative effort between Constellation, the State of Maryland, and local, county and state conservation and environment agencies and non-profit organizations, including the Maryland Department of Natural Resources, Lower Susquehanna Heritage Greenway, Port Deposit, Havre de Grace, Harford Land Trust, Cecil Land Trust and Chesapeake Conservancy.
"I am ecstatic for all of the citizens of the City of Havre de Grace as we continue to improve our quality of life with the City's ongoing expansion of public recreation opportunities. We have always cherished what life offers here where the Susquehanna River meets the Chesapeake Bay and, with the generosity of Constellation Energy, our citizens will enjoy a new waterfront park and trails along a magnificent shoreline."

Havre de Grace Mayor Bill Martin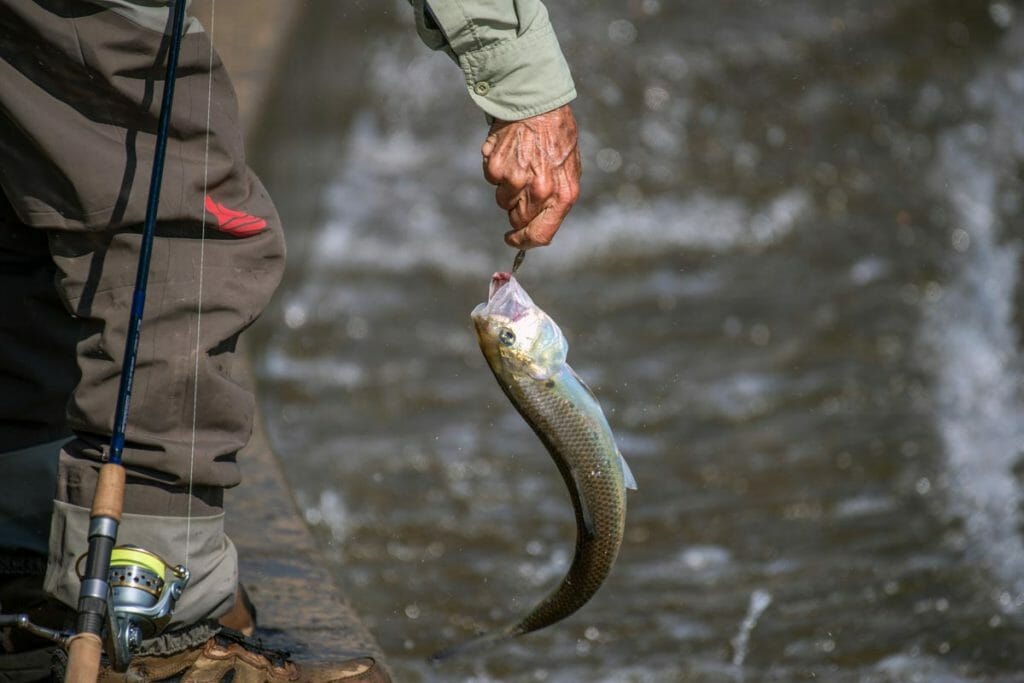 "The donation of this land will expand Susquehanna State Park and local parks in Havre de Grace and Port Deposit. It is a dream come true for local communities and park enthusiasts. Thanks to Gov. Hogan and Constellation, this critical habitat and world class outdoor recreation opportunity will never be lost to development and there will be more public access to the Susquehanna River. We commend Constellation for choosing conservation and recreation for the future of this land."

Joel Dunn, president and CEO of the Chesapeake Conservancy
The property will serve as a riverfront greenway and become part of local and state park systems. Publicly accessible lands in the Upper Chesapeake Bay bring national and international attention to the Bay's significant natural, cultural, historical, and recreational resources. The donated land will be permanently protected from development and private sale for the benefit of the public. Such protection will promote healthy ecosystems and habitats, bolster environmental stewardship and literacy and support climate resiliency.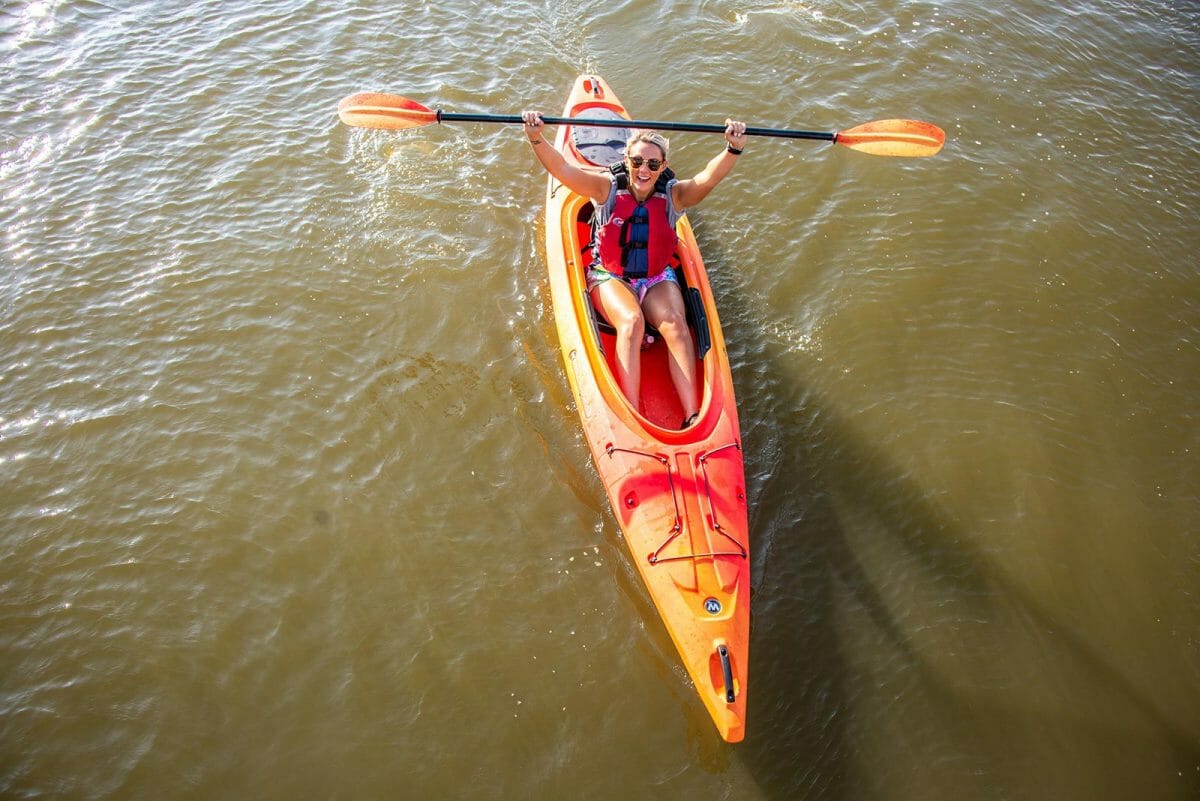 "The Susquehanna River is part of our identity in Harford County. It brings us tremendous joy to know that the riverfront will remain undeveloped forever. A land donation of this size and significance is truly remarkable and we thank Constellation for this forward-thinking gift."

Kristin Kirkwood, Harford Land Trust's Executive Director
The property is south of the Conowingo Dam, which operates 11 turbines that produce the majority of Maryland's in-state renewable energy. Constellation's land donation is expected to occur in 2023.
Read Constellation's October 17, 2022 press release here.
View more pictures of the October 15, 2022 ribbon cutting event here.