Thank you for a great Party to Preserve!
November 23, 2022
On Saturday, October 22, HLT celebrated its first annual Party to Preserve at the historic Seven Springs Farm in Darlington. It was a beautiful afternoon to celebrate and support HLT's land conservation work in Harford County.
After the enthusiasm for HLT's 2021 event at Belle Vue, it was clear that the team had to keep showcasing beautifully preserved properties during HLT's signature event.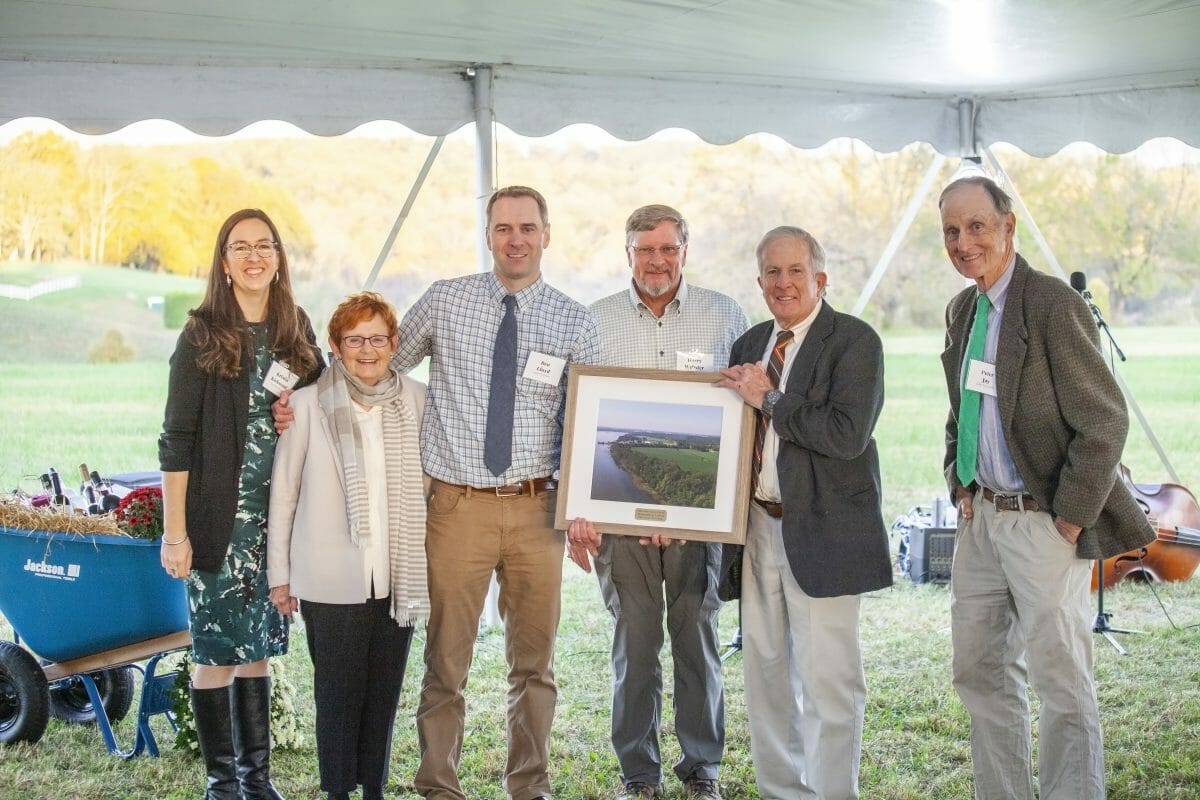 Nine times out of 10, people get most excited about preserving a property after seeing it with their own eyes, walking on it, taking in its natural beauty, absorbing its history, and being dazzled by it.
Sharing the story of the land and the people that love it brings land preservation to life. This is also what brings the work of HLT to life. That is how Party to Preserve came to be.
Party to Preserve guests enjoyed a farm tour by our hosts, Dorothy Hurt, Barbara Reese, Andrew Currie, and Aaron Young. The Mayo Family band kept everyone tapping their toes. And auctioneer Derek Hopkins entertained with a live auction.
With the help of the many sponsors and supporters, HLT raised over $75,000 for land preservation in Harford County.
This support is so important – HLT needs the ability to move quickly to prevent critical properties from being lost forever. A resource-rich property can be sold, and so lost, in just a few days.
Thank you to everyone who made the event such a success. See you next year!