You support makes a difference – for our farms, for our forests and streams, and for our future.
Land preservation requires a great deal of resources. Your generosity will have a positive impact on your community today for generations to come.
There are many ways to give to Harford Land Trust. Choose the one that fits you best.
Gifts of Stock and IRA Distribution
Contact Us
Need help with anything or have a question before making a contribution? Reach out to us and we'll be happy to help.
Membership
All Harford Land Trust supporters are valued members who play an essential role in land preservation throughout Harford County. Members are the first line of defense for our farmland, forests, and waterways, and the people and wildlife that depend on them.
Annual gifts provide us with predictable income so that we can spend as much time as possible saving open space, caring for the land, and connecting people to the outdoors.
As a Harford Land Trust member, you are part of a community of conservation leaders in Harford county. In addition to supporting the land that means the most to you, members also receive:
Opportunities to help shape the overall direction of the organization as a voting member at our Annual Meeting
Invitations to special opportunities on preserved land
A subscription to Harford Land Trust newsletter and monthly e-newsletter
Opportunities to volunteer on committees and for special events
Your annual gift of any amount is both highly appreciated and highly leveraged through foundation and public grants.
If you are able to consider a gift of $100 or more this year we can accelerate the pace of our conservation work.
If you are in a position to consider a significantly larger gift, or if you have any questions about our work, please contact Kristin Kirkwood at the HLT office at (410) 836-2103 or kkirkwood@harfordlandtrust.org.
Already a member? Renew today or consider a gift membership for a loved one too.
Donate Today
Make a donation to Harford Land Trust of any amount at any time. Generous gifts from people like you are the fuel that keeps us going. Every donation matters; no gift is too small.
If you prefer to send your donation by mail, send a check payable to Harford Land Trust to 22 W. Pennsylvania Avenue, Suite 2, Bel Air, MD 21014.
Monthly Recurring Giving
Want to simply your giving? Sign up as a monthly sustaining donor. You'll get less requests from us as your membership will always be current and we'll send you one annual tax statement.
Online recurring giving is easy, efficient, and secure. Simply select "monthly" or "annually" in the donation schedule option when making a gift.
Belle Vue Circle
Members who donate $1,000 or more each year are welcomed into Harford Land Trust's Belle Vue Circle.
When you become a Belle Vue Circle member, you are among the visionary leaders committed to investing in the organization protecting Harford County's treasured landscapes and quality of life—the Harford Land Trust.
Your generosity provides the foundation for Harford Land Trust to conserve Harford County's irreplaceable natural resources – our farms, forests, wildlife, waterways, and scenic open space.
Gifts at this level allow the Harford Land Trust to take advantage of strategic opportunities when they arise. Belle Vue Circle members give us the stability to weather challenges and the flexibility to respond to the highest conservation priorities each year.
"This is the organization that will give a gift back to the citizens of Harford County for future generations. Our lands and natural resources are the gifts we have inherited."

Harry Webster Jr., Former HLT President and Belle Vue Circle Member
As a Belle Vue Circle member, you get to know HLT's work more deeply alongside a growing community of fellow conservationists. The benefits of membership include:
Insider land preservation updates from HLT's leadership team
Exclusive invitations to special events and property tours
Recognition as a member of the Belle Vue Circle in HLT's annual report
Belle Vue Circle gifts are also highly leveraged as most government and foundation funds require significant matching contributions.
To learn more about the Belle Vue Circle and how you can participate, contact Kristin Kirkwood at (410) 836-2103 or kkirkwood@harfordlandtrust.org.
Hegeman Land Fund
When an incredible land protection opportunity arises, we have to act fast. We need to show up to the table ready to make a deal. We don't want to let choice opportunities slip away while we seek funding. Help Harford Land Trust be prepared for future opportunities with a gift to our Hegeman Land Fund.
Named for our late founder John Hegeman, gifts to the Hegeman Land Fund are used exclusively for land transactions and related costs. Contact us for more information.
Workplace Giving
Harford Land Trust welcomes donations via employer and employee giving programs.
We also participate in the Combined Federal Campaign (our CFC# is 76390) and Maryland Charity Campaign for government workers.
In some places, United Way donors can designate Harford Land Trust for workplace giving too.
For more information on how to enroll in your workplace giving or corporate matching program, contact your Human Resources representative.
Memorial and Honorary Giving
A gift made in memorial or honorarium is a special way to pay tribute to family and friends. Our Land Legacy program allows you to create a legacy for someone who cares deeply about Harford County.
We welcome donations in honor of milestones (birthdays, graduations, or marriages), in memory of a loved one, or as gifts for important people in your life. Simply select the tribute option when making a gift and we will notify the person of your special gift.
Planned Giving
A planned gift allows your love of the land to live on forever. You can create a legacy of conservation with a planned gift to Harford Land Trust from your estate.
Whether you're making a bequest, establishing a charitable gift annuity, or designating us as a retirement fund beneficiary, we can help you plan for your financial future while supporting your conservation goals.
Not sure how to get started? View our Planned Giving FAQ and contact us for more information.
If you have already named Harford Land Trust in your estate plans, please let us know. We'd like to thank you.
Gifts of Stock and IRA Distribution
Stock Transfers
Your broker may assist you in making a gift stock to Harford Land Trust. By donating shares of publicly traded stock, you may receive greater tax benefits than giving cash.
IRA Charitable Rollover
If you are 70½ years old or older, you can give any amount up to $100,000 per year from your IRA directly to a qualified charity such as Harford Land Trust without having to pay income taxes on the money. This popular gift option is commonly called the IRA charitable rollover, but you may also see it referred to as a qualified charitable distribution, or QCD for short.
Gifts of Land
Consider donating your family lands or other real estate to Harford Land Trust either during or after your lifetime. A gift of land may generate tax savings for you and your heirs.
We will ensure that all conservation values of the property are protected in perpetuity. Commercial and residential properties can also be donated to Harford Land Trust, with the understanding that we will sell the land to support our conservation work.
Corporate Partnership Program
Show your corporation's love for Harford County's vibrant lands by partnering with the Harford Land Trust. Join others in the business community by making an investment in the future of our county.
Harford Land Trust enjoys developing meaningful and long-lasting business partnerships that give back to the community, strengthen brand identity, and inspire employees.
We encourage annual sponsorships but also have opportunities for businesses to support individual events and campaigns.
For more information about the Harford Land Trust Corporate Partnership Program, please contact us.
Donor Advised Funds
A donor-advised fund is a type of giving program that allows you to combine the most favorable tax benefits with the flexibility to easily support Harford Land Trust. An increasingly popular charitable vehicle, donor-advised funds are an excellent way to both simplify your charitable giving and facilitate your strategic philanthropic goals.
Harford Land Trust accepts donor-advised fund gifts through the Community Foundation of Harford County and other financial institutions. Our Federal Identification Number (EIN) is 52-1721553.
Donate Your Vehicle
Are you thinking of selling or trading in that old car? Why not donate it instead? Harford Land Trust has partnered with Vehicles For Charity to provide an easy-to-use, tax-deductible process to donate your vehicle. As a charitable contribution, your donation could make a big difference to Harford Land Trust
If you have any questions you would like answered prior to initiating the donation process, please visit Vehicles for Charity.
Other Ways to Give
Amazon Smile
Shopping online? Why not support land preservation in Harford County at the same time? Select Harford Land Trust on Amazon Smile. You shop, and Amazon donates.
Facebook Fundraiser
Make Harford Land Trust the recipient of your Facebook fundraiser. All donations through Facebook are tax-deductible.
This information is for general planning purposes only. Harford Land Trust does not provide legal, financial, or tax advice. The tax advantages of the above ways to give will vary with individual financial situations.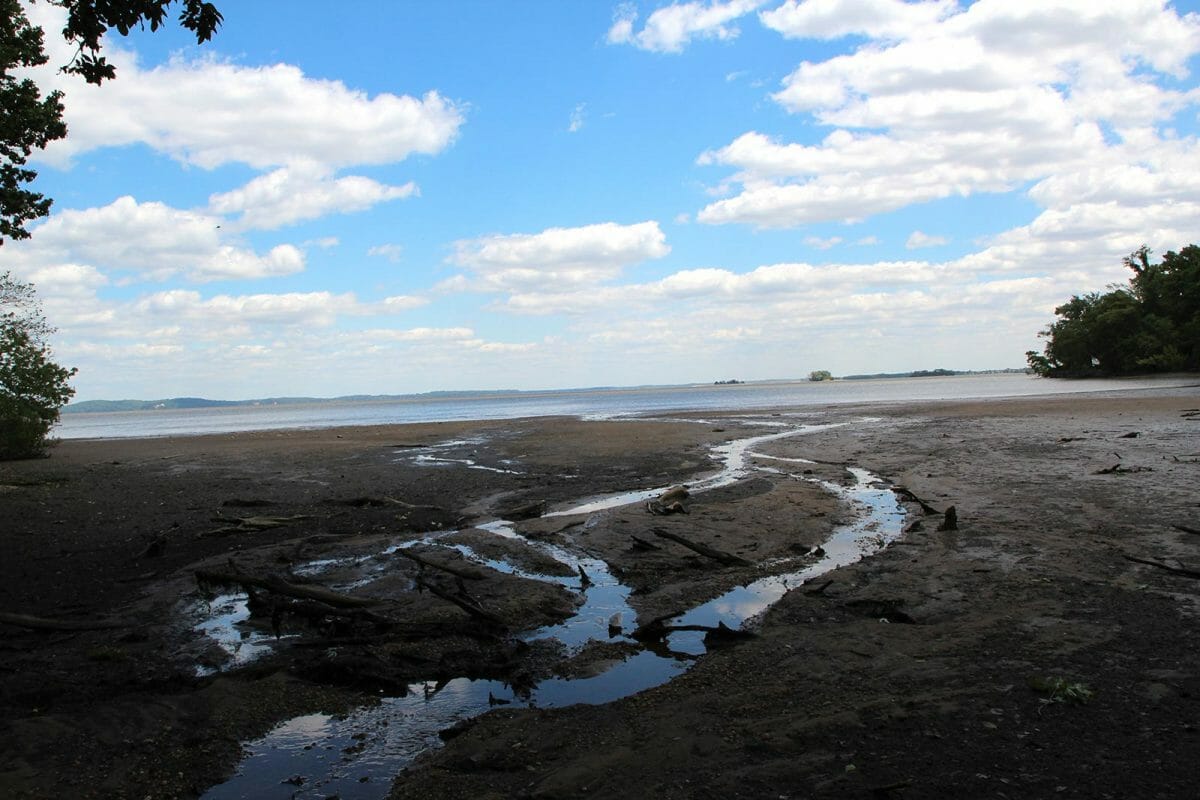 Our Work Depends on You
Harford Land Trust can save more land in Harford County, Maryland, because of generous people like you.