Perryman Woods now permanently preserved parkland
September 25, 2023
Harford Land Trust completed the transfer of its 32-acre Perryman Woods property to Harford County Parks & Recreation. The sale on September 14 furthers the local land trust's long held goal of expanding existing parkland and protected forests in the Perryman area.
The property is located adjacent to the 100-acre Forest Greens Lake Preserve, connecting on the northern side of Forest Green Road. The Preserve was also purchased by the land trust in the early 1990s, and in similar fashion, was sold to Harford County for parkland.
"Preserving this environmentally sensitive land in the Perryman area is important to the health of the Bush River, its tributaries, and ultimately the Chesapeake Bay. The acquisition of this land in partnership with the Harford Land Trust will not only maintain an important habitat for the many species of animals and plants that inhabit the area but will offer more open space for the benefit of the community."

County Executive Bob Cassilly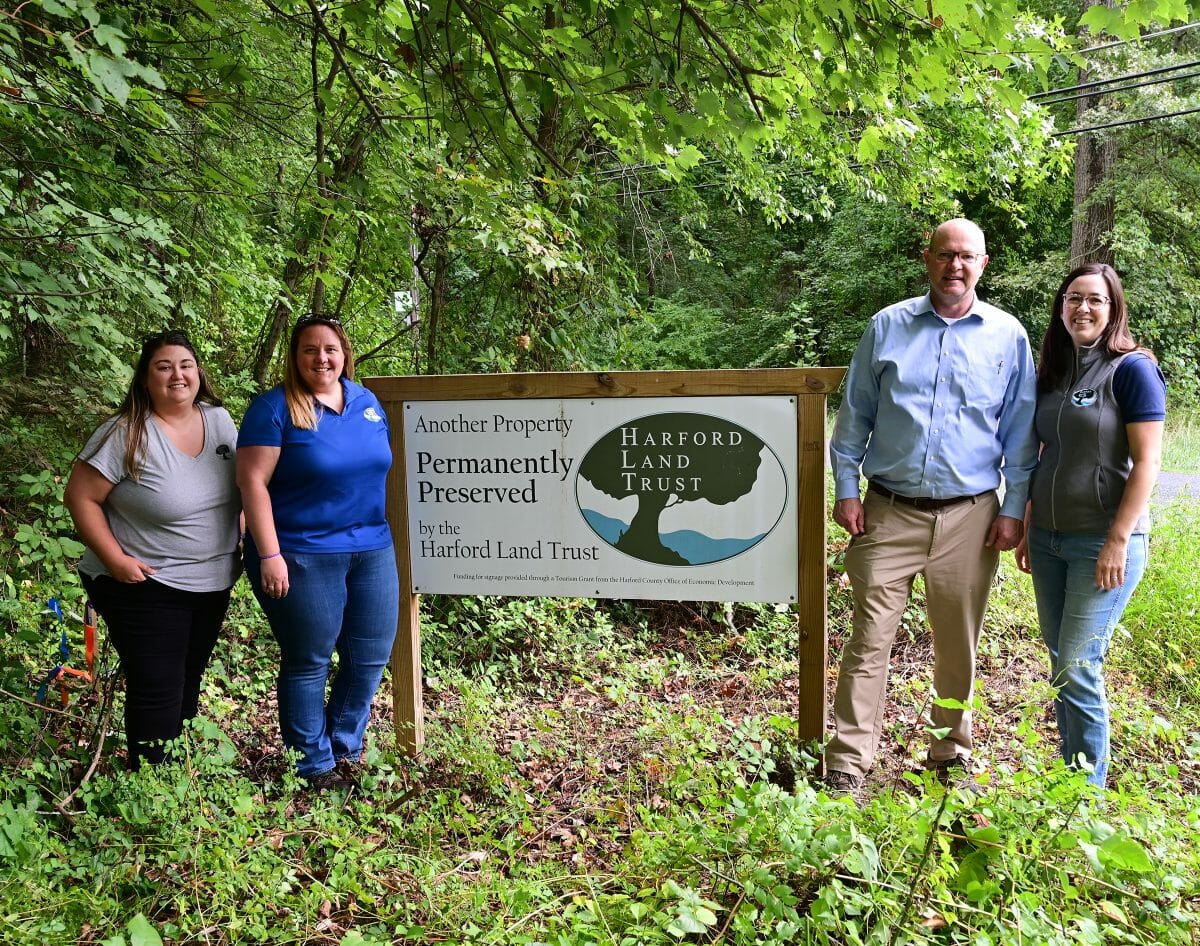 Once slated to become a 21-home community, Harford Land Trust purchased Perryman Woods in 2018 following 12 years of negotiation. Aberdeen Proving Ground provided most of the acquisition funding through its Army Compatible Use Buffer program with additional contributions coming from community members and County stormwater mitigation fees.
The land trust and Perryman community dedicated significant time and resources to clean-up the formerly neglected property and ready it for County ownership.
"Our longstanding partnerships with the Perryman community and local, state, and federal government made this deal possible. This project, spanning nearly 20-years, exemplifies the patience and perseverance required to preserve land."

Executive Director Kristin Kirkwood
Preservation of Perryman's open space is vital to maintaining intact Coastal Plain ecosystems in Harford County. Perryman Forest is characterized by upland forest, wetlands, and vernal pools known to be important habitat for bird, reptile, and amphibian species.
Harford County Parks & Recreation will manage the property for passive recreation and open space. The property is also permanently preserved with a conservation easement held jointly by Harford Land Trust and Maryland Environmental Trust, a branch of the Maryland Department of Natural Resources.
Since its founding 30 years ago, Harford Land Trust has worked to preserve over 165 acres of open space in the Perryman area.