10th annual Kayak Poker Run held at the new Living Shoreline on Water Street boat ramp in Havre de Grace
August 19, 2023
It was a beautiful day to have Harford Land Trust's 10th annual Kayak Poker Run on Saturday, August 19, 2023, at the new Living Shoreline on the Water Street boat ramp in Havre de Grace, Maryland.
Now in our tenth year, the event was made possible by a generous contribution from the Ben Boniface Deer Creek Valley Fund, which supports recreational and educational opportunities that foster the appreciation of Harford County's natural resources.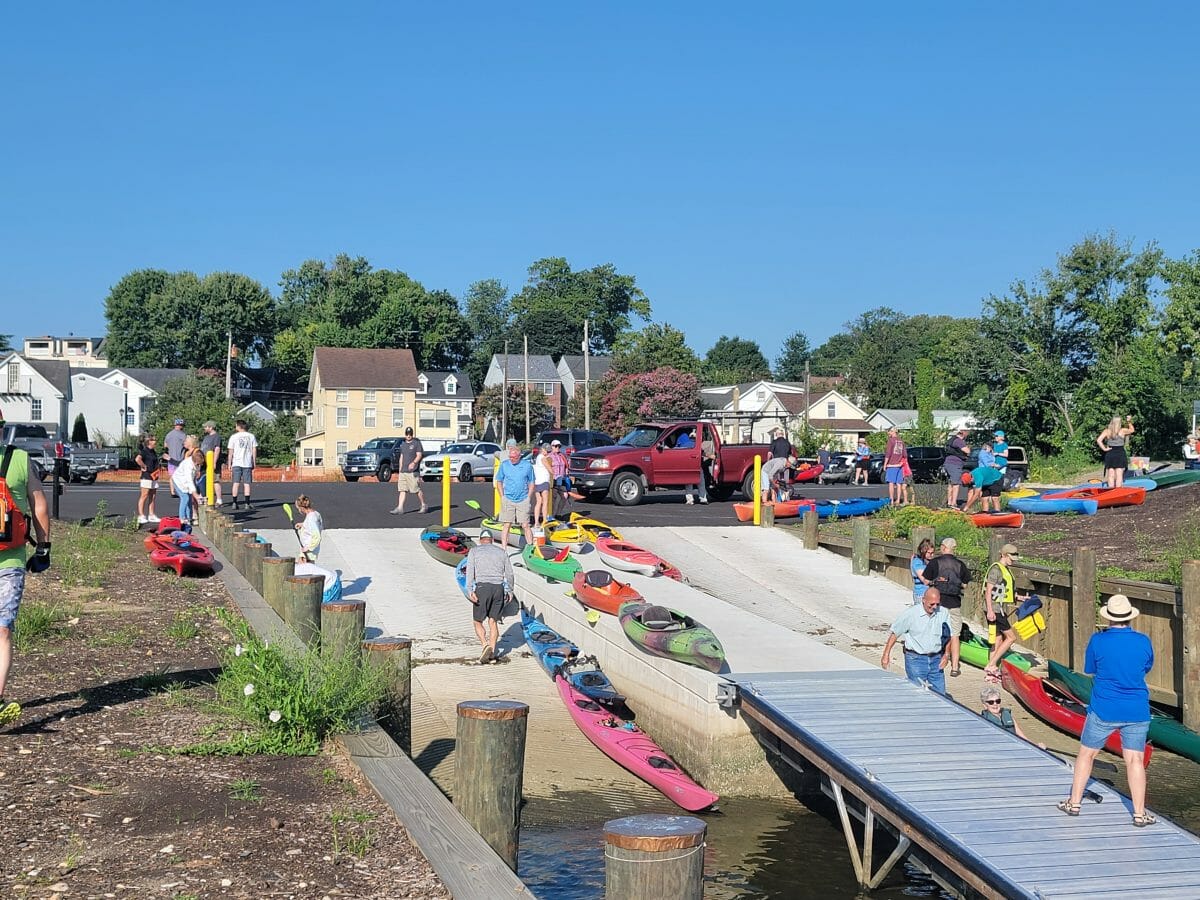 Eighty paddlers launched from the new boat ramp around 9 a.m. The 4-mile course hugged the Havre de Grace shoreline, going to different Havre de Grace stops like Le Banque Sea Planeplane Base Pier, Hutchins Park Pier, Concord Point Park Pier, and Tydings Park. Lunch was provided by The American Legion
Proceeds support Harford Land Trust's mission of preserving Harford County's most treasured places and Joseph L Davis Post 47 American Legion pavilion renovation.
Thank you to all of our volunteers who helped make this happen, City of Havre de Grace, and supporters! We couldn't have done it without you!
Thank you to all of our sponsors! Harford County Government, McKnight Angus Farm, The Mill of Bel Air, Watershed Environmental, LLC, APGFCU, Foxborough Nursery, Harford Bank, Harford Mutual Insurance Group, Jones Junction, The Kelly Group, ShopRite, Lassen, Marine & Webster, Inc., Ann & Art Helton, Ecotone, Inc., Eileen & Harry Webster, Jr., Evonik, Parkbeach Systems, ThinkBig Networks, Visit Harford, Havre de Grace Chamber of Commerce