HLT Event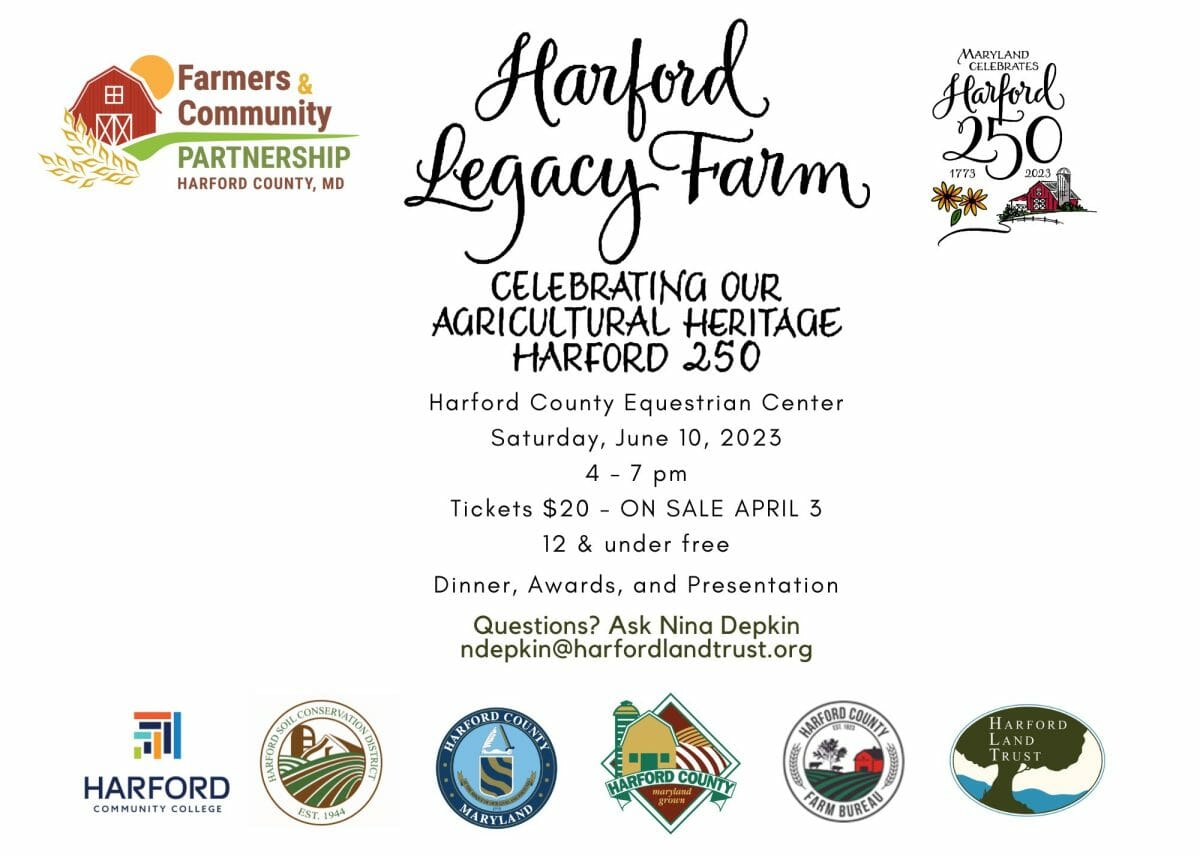 Please join us on Saturday, June 10, 2023 at 4:00 pm at Harford Equestrian Center.
The Farmers & Community Partnership and its members, especially Harford County Farm Bureau, the Harford Soil Conservation District, and Harford Land Trust, is proud to be working on the identification and recognition of Harford Legacy Farms.  To recognize our Harford Legacy Farms during the Harford 250 Celebration, we are conducting this survey to identify farms that have been continuously owned by the same family for 100 years or more, that maintain at least 10 acres of the original purchase, and that continue to be actively farmed.
Legacy Farm owners will receive two (2) complimentary tickets to the event and will be recognized during the celebration with a sign and commemorative booklet.
Additional tickets can be purchased for $20 (12 and under free) starting April 3.
For additional information, please contact Nina Depkin at ndepkin@harfordlandtrust.org or 410-836-2103.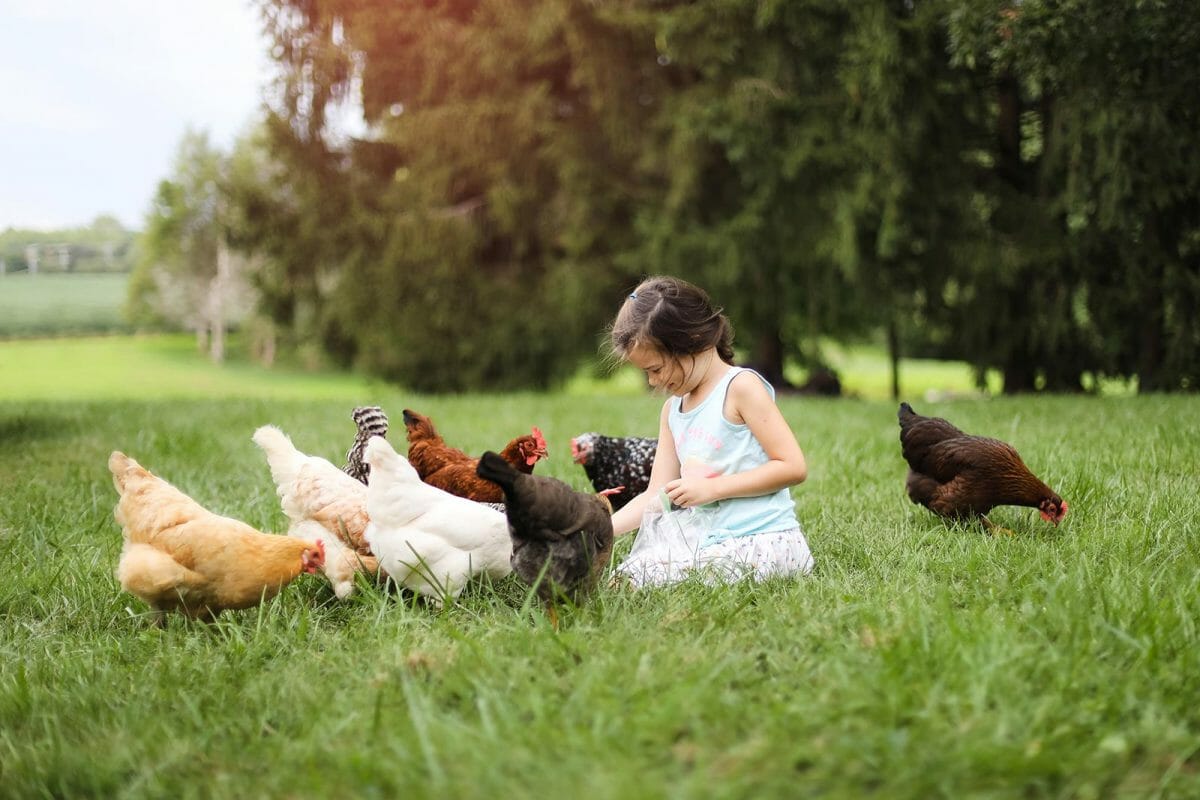 Our Work Depends on You
Harford Land Trust can save more land in Harford County, Maryland, because of generous people like you.