Celebration of the opening of new office
February 1, 2022
by: Kristin Kirkwood
Bel Air, MD (January 2022) — Harford Land Trust (HLT) celebrated the opening of its new office on West Pennsylvania Avenue with a ribbon-cutting ceremony on Friday, January 28. After outgrowing their space on Hickory Avenue, the land preservation nonprofit moved to the street-level office in between Main and Bond Streets in late 2021.
"We've come a long way from our first office in a barn near Churchville. As we enter our fourth decade of preserving land in Harford County, this larger, more visible office space is befitting of the critical role that Harford Land Trust has come to play in the protection of land in our county."


H. Turney McKnight, incoming HLT Board President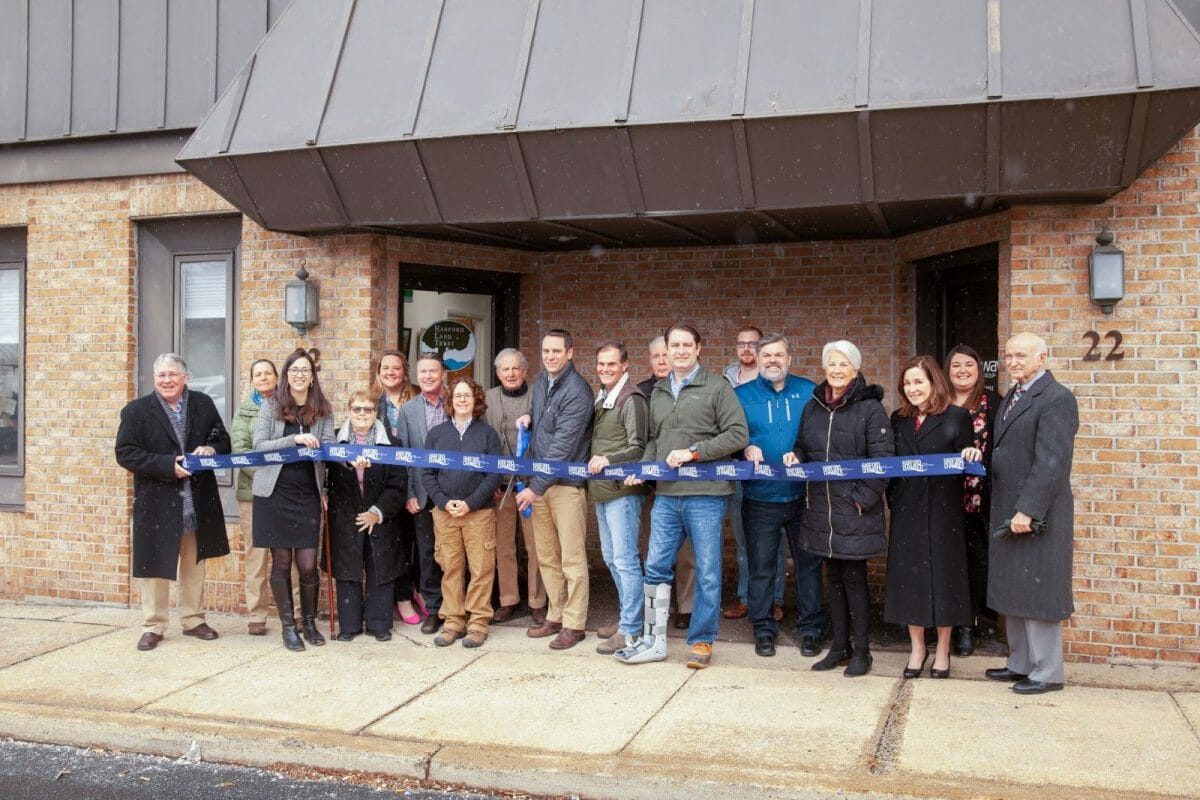 The land trust was recognized for their work to preserve land throughout the county with proclamations presented by County Executive Barry Glassman and Chief Advisor Billy Boniface, County Councilmen Chad Shrodes and Tony Giangiordano, Delegate Mike Griffith, and Roni Cassilly on behalf of Senator Bob Cassilly. Town of Bel Air commissioners Mary Chance, Paula Etting, and Erin Hughes as well as Town Administrator Jesse Bane presented the land trust with a gift to mark the occasion.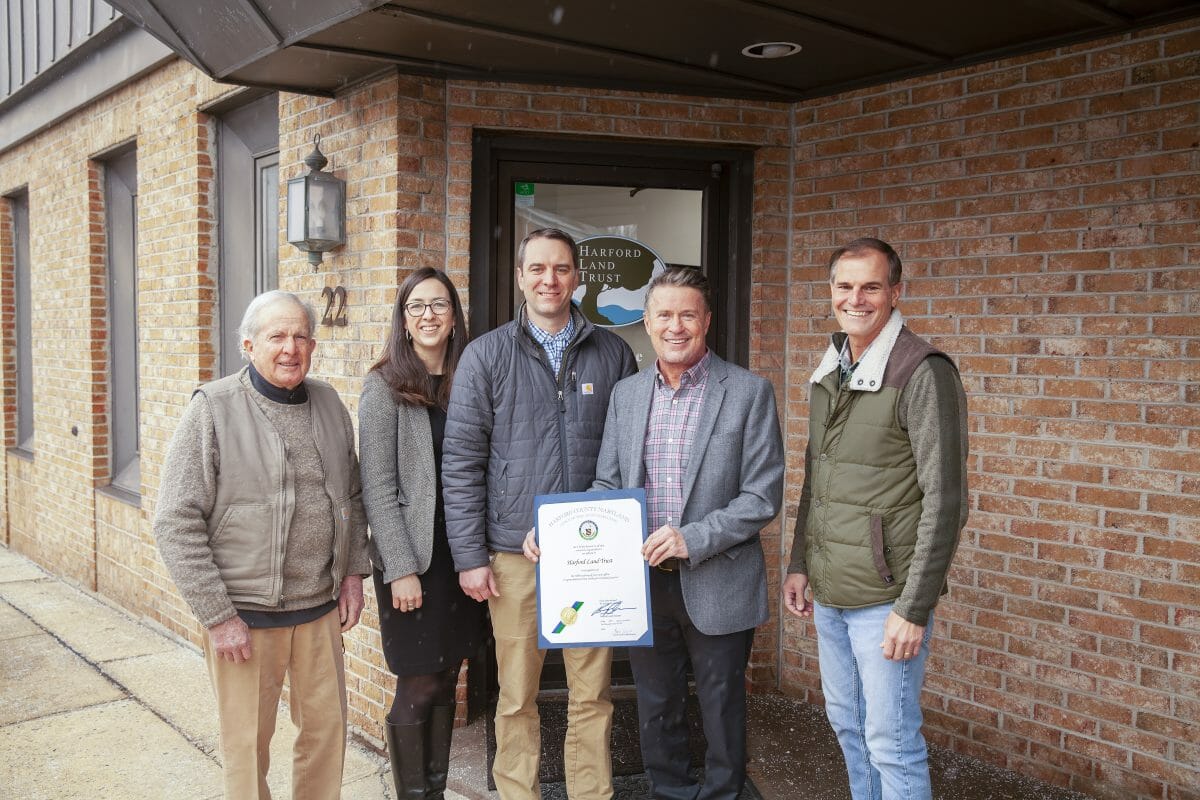 Harford County is proud to be home to one of the premier land trusts in the state, and we are excited to see them grow. Harford Land Trust has been a great partner to my administration, and I look forward to their continued success in protecting our most valuable lands."

County Executive Barry Glassman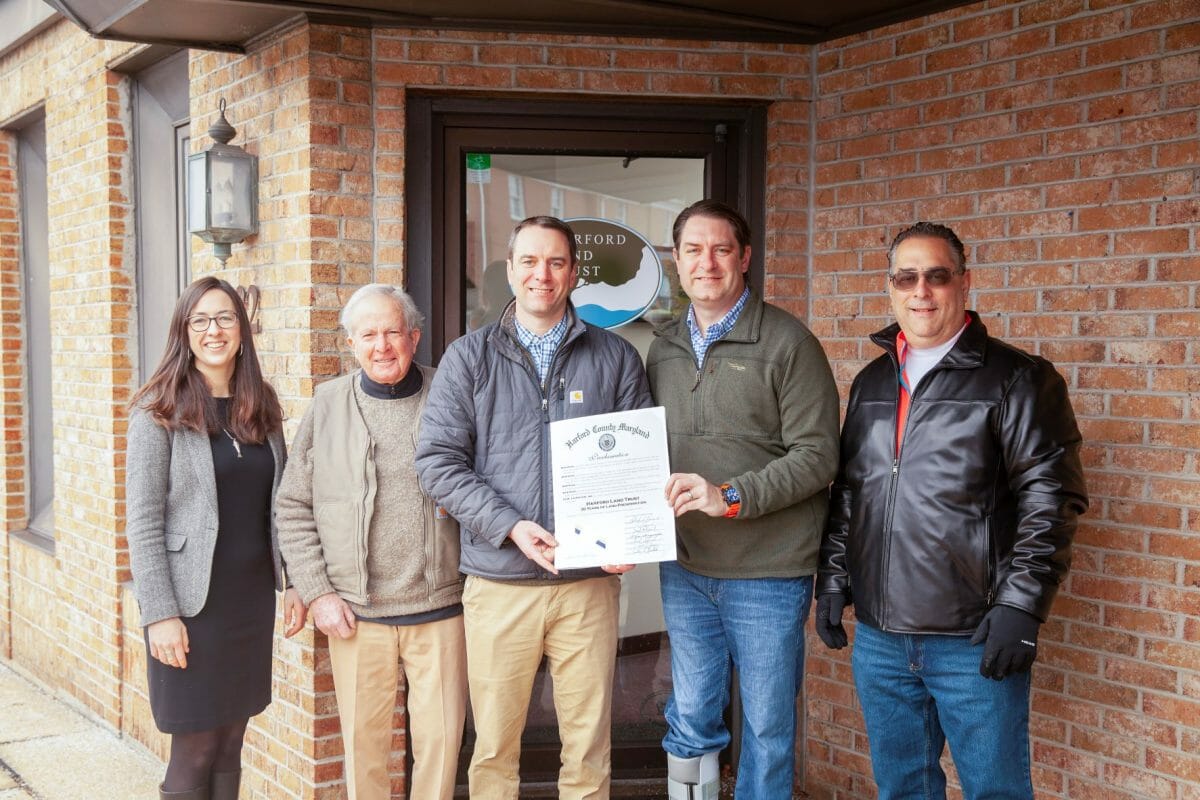 The Greater Bel Air Community Foundation was also present for the ceremony. The Foundation granted funds to the land trust in support of their purchase of new office furniture.
Harford Land Trust's office features a large gallery of outdoor photos by local photographers including Edwin Remsberg, Frank Marsden, Megan Rigdon, and Scott McDaniel, a series of plein air paintings by local artists Michael Gaudreau and John Sauers, and a hand-crafted American Black Walnut table by former board member Jim Morris.
"Between the constant development pressure, the need for more public parks, and the race to protect as many farms and forests as possible – our work is busier than ever. We are delighted to have found the perfect new home base to continue serving Harford County long into the future." 

Executive Director Kristin Kirkwood