Perfect morning for annual Kayak Poker Run
August 15, 2022
It was a remarkably temperate August day on the water for Harford Land Trust's annual Kayak Poker Run on Saturday, August 13, 2022 at Flying Point Park in Edgewood.
Now in its ninth year, the event was made possible by a generous contribution from the Ben Boniface Deer Creek Valley Fund, which supports recreational and educational opportunities that foster the appreciation of Harford County's natural resources.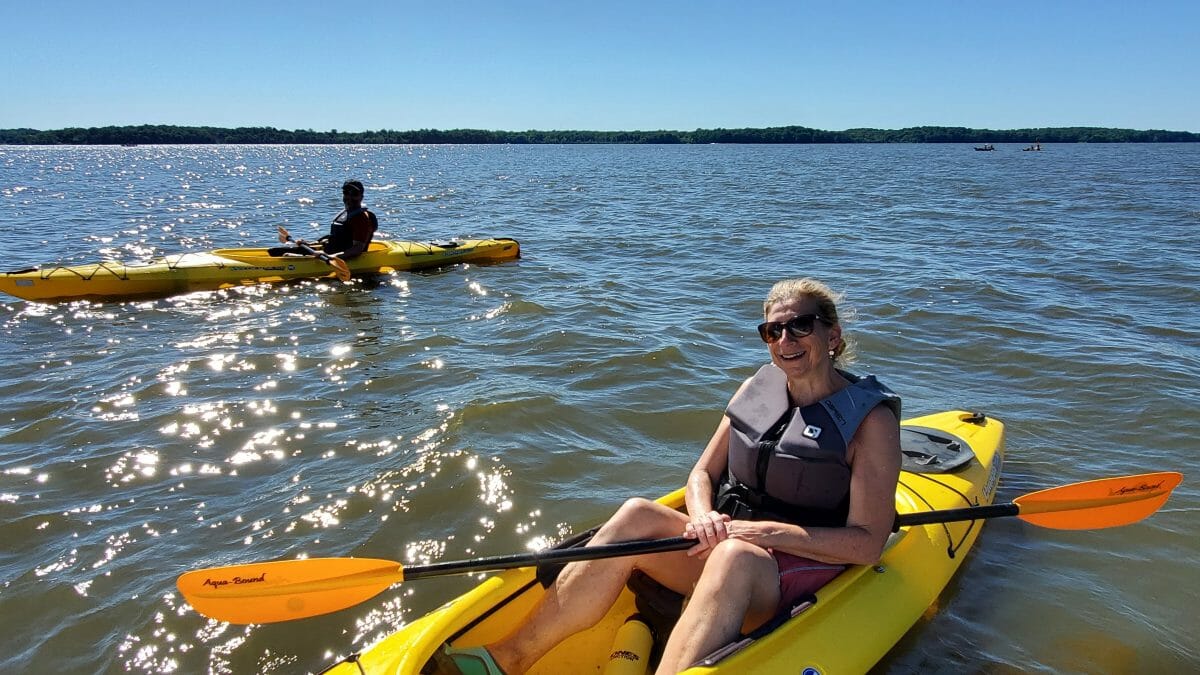 One hundred paddlers launched from the park's boat ramp around 9 a.m. The 4-mile course hugged the western shore of the Bush River, leading participants under the Bush River Bridge and past Monk's Creek on Aberdeen Proving Ground. Experienced kayakers also enjoyed a 'bonus' extension located an additional quarter of a mile downstream along the Aberdeen Proving Grounds shoreline near the mouth of Lauderick Creek.
"What a perfect morning! Seeing so many people on the water today is truly heartwarming. We are extremely grateful for the strong support for land preservation in Harford County. Thank you to all of our volunteers who really help make this event happen."

Kristin Kirkwood, Harford Land Trust Executive Director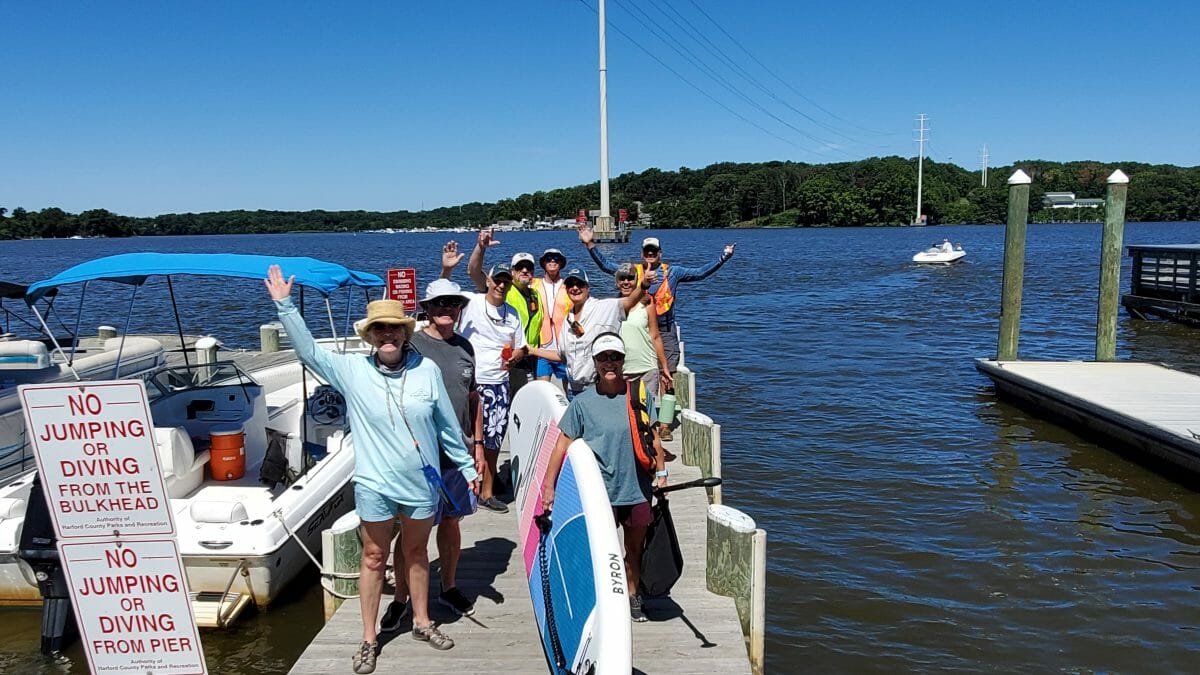 First-time participant Michelle Bowditch of Abingdon won a Dual-Buoyancy PFD: Mustang Survival Khimera for the best poker hand.
Proceeds from the Kayak Poker Run support the Harford Land Trust's mission of conserving open space and natural resources in Harford County.
The event was made possible through generous sponsorship and support from the Ben Boniface Deer Creek Valley Fund, APGFCU, Harford County Government, Harford Mutual Insurance Group, Jones Junction, The Kelly Group, Lassen, Marine, and Webster, Inc., Eileen & Harry V Webster, Jr., Foxborough Nursery, The Mill, Ann and Art Helton, Ecotone, Visit Harford.