Supporters Raise $54,000 for Land Preservation at 8th Harvest Moon Dinner & Auction
November 21, 2019
Harford Land Trust raised a record $54,000 at its eighth annual Harvest Moon Dinner & Auction on Saturday, October 19. An enthusiastic sell-out crowd of over 200 people attended the event at the Bel Air Armory in support of the nonprofit's mission of preserving land in Harford County.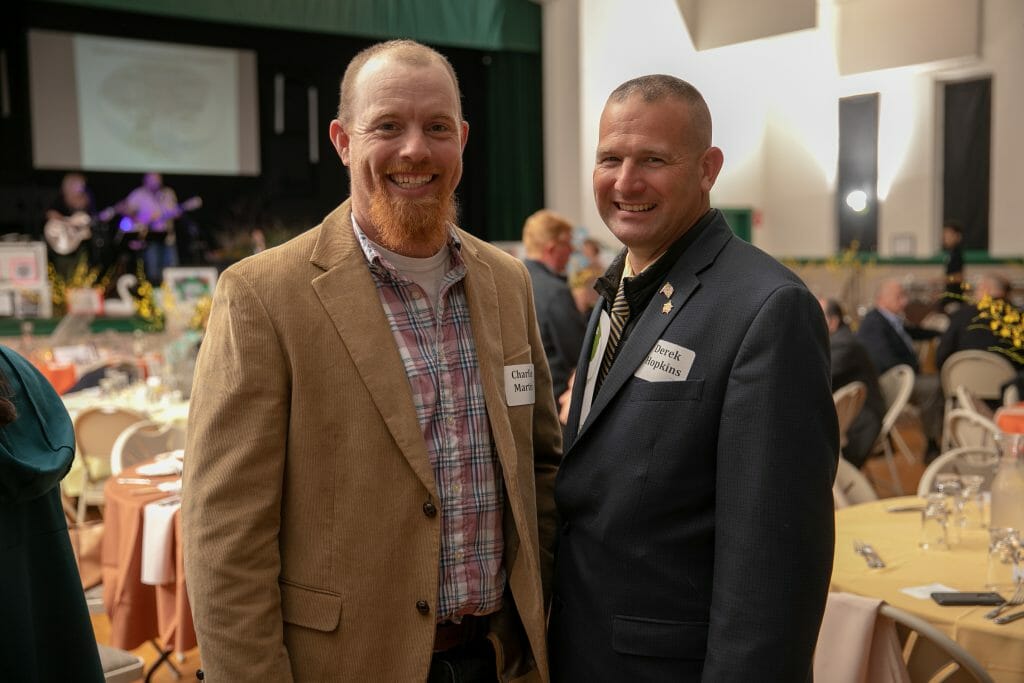 Keynote speaker, Delegate Andrew Cassilly, spoke of the value of connecting people to the land to create a common vision for land preservation in Harford County. Mr. Cassilly stressed that in order to achieve this common vision, government, non-profits, civic groups, environmentalists, landowners, and developers need to effectively communicate and collaborate.
Major sponsors included the Office of Harford County Executive Barry Glassman, Klein's ShopRite, Ann and Art Helton of Millbrook Farm, Lassen, Marine & Webster, Inc., and GreenVest LLC. The event was made possible by the donated goods and services of over 100 local businesses and residents. Harford County Register of Wills, Derek Hopkins, donated his auctioneering services, Joppa resident Jeff Conti donated his professional decorating services, and MacGregor's of Havre de Grace donated catering services.
"The outpouring of support for our event shows that our community recognizes the importance of our work and understands the many benefits of land preservation," Harford Land Trust Board President Ben Lloyd said. "Thank you to our event committee chair and board member Jo Tyson, as well as Cyndi Fitzhugh, Sarah Morris, and Jeff Conti for their work behind the scenes to make this a success."