Annual monitoring plays a key role in land preservation
June 10, 2021
Harford Land Trust recently completed its annual monitoring of about 1,400 acres throughout the county. Each easement is as unique as the property. Their allowances and limitations are tailored to the existing conservation values and desired future uses of the land by the property owner. Our conserved lands reflect the unique landscape of Harford County, creating a mosaic of large agricultural parcels, marshlands, forested areas, and rural and urban residential lots.
To protect the integrity of these preserved lands, easement monitors schedule visits with landowners, walk property boundaries and interiors, and make detailed reports of their findings. HLT staff and volunteers note any changes in existing or new buildings, riparian buffer widths, upland erosion, invasive species, and land uses. This documentation is especially important as private ownership of conservation lands changes hands and is passed on to a new generation of landowners.
Land monitoring and stewardship are vital to keeping track of the status of what happens on the land and ensuring that all activities are consistent with the easement and providing the opportunity to make adjustments before too much time, energy, and money must be invested into easement compliance. Monitoring is also a great chance to become an even better steward of the land because it helps us become more familiar with each property's ecosystem, the needs of the plants and animals that live within them, and how your actions directly affect their welfare.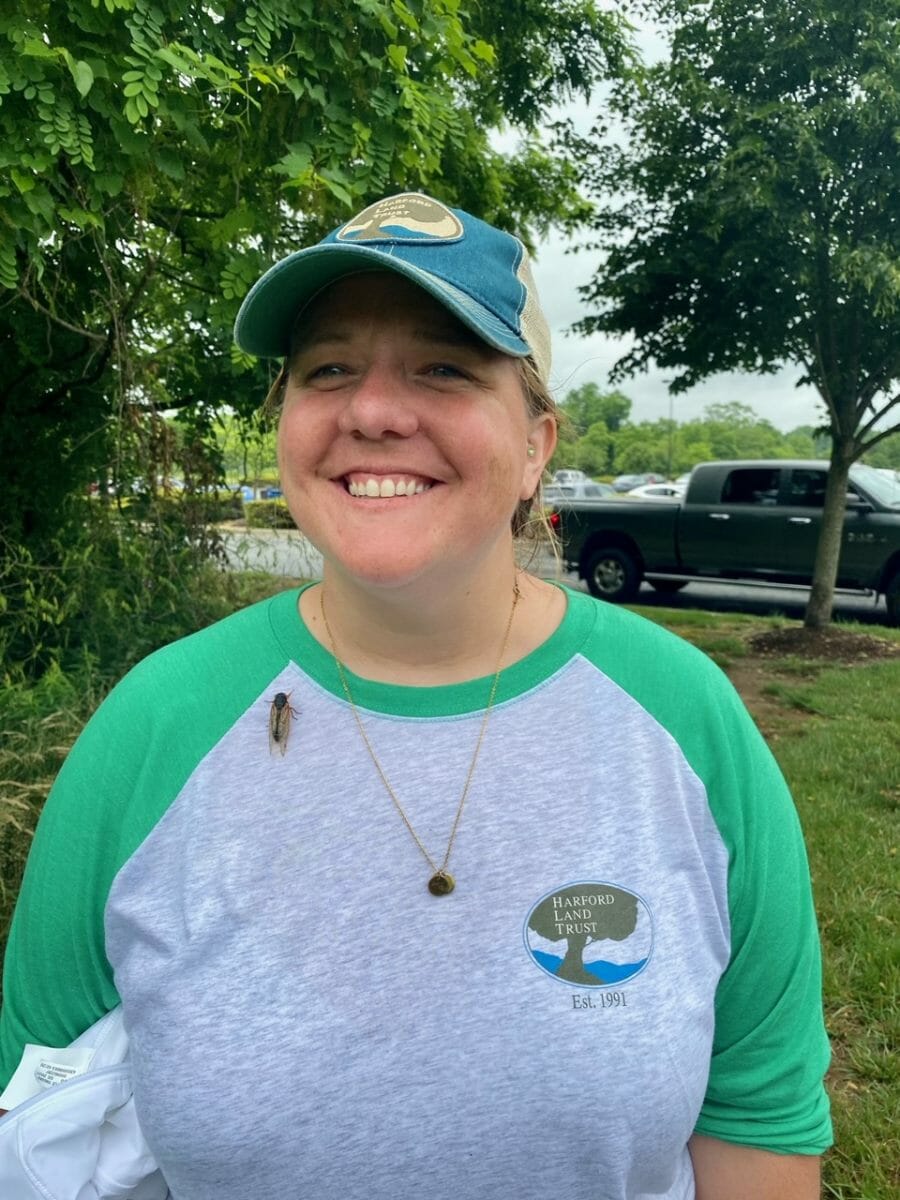 "Interestingly enough, I had driven past these properties countless times – on my way to the grocery store, going to visit friends, or visiting a local park – without knowing the magic that was hidden just behind the roadside tree line. Discovering these serene and fantastical lands, filled with melodic streams, curious critters, and funky flora (Jack-in-the-pulpit is a personal favorite) has been delightful."

HLT Land Manager, Jackie Koehn
As more forest lands, water resources, recreational areas, wildlife habitats, and agricultural resources become conserved through conservation easements, more stewards will be needed to help monitor these areas to ensure they're protected forever. If you are interested in becoming a monitoring volunteer, please keep an eye out for our upcoming volunteer training opportunities.