Jay and Babylon honored for conservation and volunteer service
April 20, 2023
Harford Land Trust recognized Peter Jay of Churchville with its 2023 Conservation Award during its Annual Meeting on March 25 at Ladew Topiary Gardens.
Peter is one of HLT's founders and past presidents. In addition to his decades of land conservation work, Peter is a farmer, historian, writer, and waterman. He lives with his family on their preserved farm Windmill Hill north of Churchville.
Peter wrote an op-ed column in the Baltimore Sun from the 1970s into the 1990s. He recently published the book "Timepieces: Three Decades of Commentary in the Baltimore Sun." While Peter's columns were wide-ranging, he frequently featured farming in Harford County, watermen on the Chesapeake, and rural life.
Each year Harford Land Trust presents its Conservation Award to an individual or group who has made a significant contribution or performed a special act that leads to the improvement or protection of Harford County's natural resources.
With this award, Peter joins other celebrated local conservationists including recent recipients Bryon Bodt and Lawrason Sayre.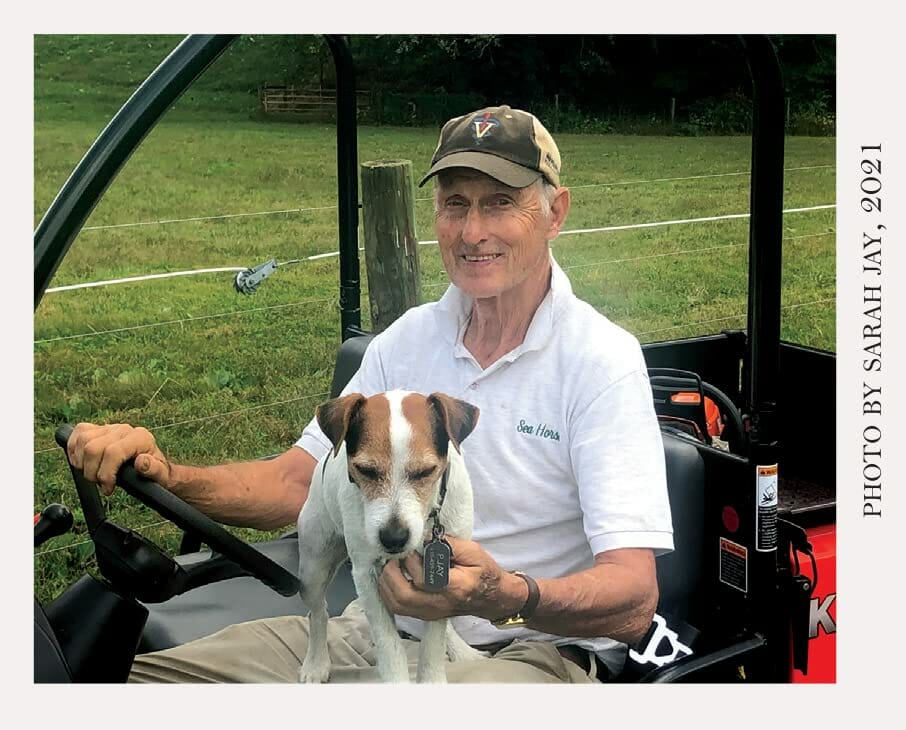 HLT also recognized Rob Babylon of Whiteford with our 2023 Volunteer Award. Rob began volunteering in with HLT in 2006 and is the lead land manager on HLT's Gulch property in Pylesville. Participants at any HLT events over the past 10 years, have definitely met Rob and his son Robby helping with kayaks, parking cars, cleaning up roadside trash, and so much more.
County Executive Bob Cassilly, and Councilmen James Reilly, Aaron Penman, and Dion Guthrie presented proclamations to both awardees.